SAXONY RECORDS STORY
By John Clemente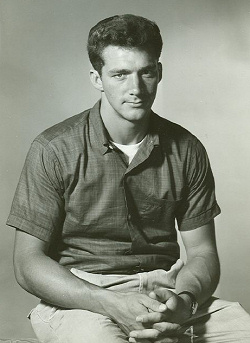 Take a shot of Rhythm & Blues, mix it with a pinch of girl groups and a dash of garage music. These are the ingredients that went into making the eclectic tastes and sounds of Cincinnati's Saxony Record Company. Saxony Records was the brainchild of musician and arranger George "Bud" Reneau and songwriter and music enthusiast Paul Trefzger. After meeting at a party, the pair discovered their mutual musical affinities. Paul recalls how he and Bud became business associates.
"I was working with a couple of the guys in Bud's band. I was working with Tom Dooley and Dave Listerman on . . . songs and a party needing entertainment came up. I asked them if the band they played in could come. Bud and I spent whole night talking about a mutual decision to form a label. He was working with Twi-Lighters who had commitment with Fraternity [Records] at that time."
After expressing their desires to record local talent, their thinking was that if others had tried and succeeded, they could too.
"We knew Otis Williams & Charms and had been to King to sit in on their sessions. Maybe that and the fact that 'indies' were really making it in late 50's."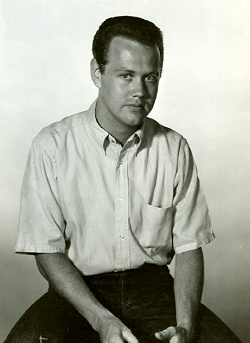 Paul's writing goes back shortly before his association with Bud. Always a prolific writer, Paul placed his first songwriting effort with Harry Carlson's Fraternity Records. A female group, The Charmaines, recorded Paul's clever "Where Is The Boy Tonight", which was leased to Dot Records for release in 1962. After Bud and Paul became partners, they pitched a few more potential releases to Fraternity. When they approached HC with The Twilighters, Carlson's reaction was favorable, but he didn't follow his fervor with action. After relentless prompting for better promotion, Carlson's attitude became less than cordial.
"I think Fred Martin [of the Twilighters] was nagging him and he finally said 'take back your *@~#?*% master. This kind of experience was the cue for the birth of Saxony."
Was there room for an upstart, independent label in Cincinnati, home of the exalted King Records?
"We didn't feel like any of [those] labels were our competition. We imagined our label taking off the way other independents were. Our material was unique, [although] we didn't like business."
The duo's talent for writing and producing came from an appreciation of the music they heard on local radio as well as national hits. Detroit was a favored spot for musical cues, certainly in Paul's opinion.
"One of my influences would have to be Berry Gordy's stuff, Miracles, Satintones, and I knew he was doing Marv Johnson and Jackie Wilson and Eddie Holland. Actually I wrote Berry Gordy and he did answer because it was early [in his career]. He sent an article from a Detroit paper on Tamla-Motown and even a pic in the paper of him boxing, along with the article. I thought `Yeah, why couldn't we give it a try?' I had no doubts at the time."
To continue reading, click here.


[ Home ] [ The Story ] [ Discography ] [ The Teardrops ] [ Other Artists ] [ Media ] [ For Sale ]
San Francisco, CA
Tel: (415) 861-5730
Email: Saxony Records
&nbsp